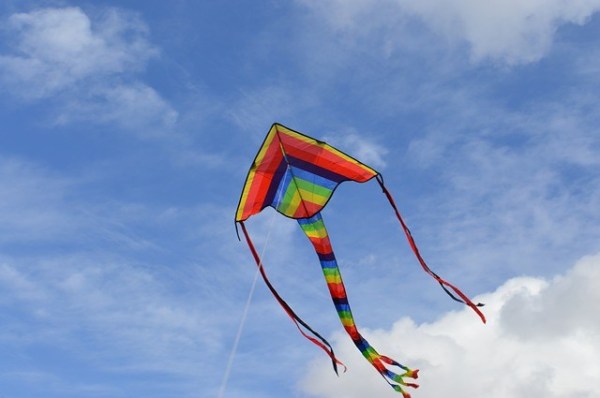 We've officially entered the dog days of summer with long weekends and celebrations just around the corner. Summertime, for most of us, is a time for leisure and relaxation, two things that can be greatly enhanced with the help of a little cannabis.
Don't get us wrong, marijuana is definitely a year-round substance that can be just as enjoyable in the dead of winter as the middle of summer, but like beer or barbecues, some things are just better in the summer and we can't deny that cannabis and summer are a perfect combo.
Looking for some fun ways to incorporate the herb with your summer recreational activities? Here's 7 ideas that we've either come up with or we've tried out ourselves and let's just say Crazy Bill has approved of them.
1. Binge watch a show
Temperature climbing a bit too high for your comfort? Spend a lazy summer night catching up on your favourite binge-worthy program or a triple feature of your classic movies.
It's pretty simple, find your remote or switch on that Netflix account that you have access to thanks to your best friend's cousin's mom, turn on the air conditioner or fan and chill out on the couch. Whether you smoke, vape, eat or drink your cannabis for relaxation is up to you.
2. Make a Cannabis Margarita Cocktail
Summer cocktails are designed to be exotic and fun. These days, cannabis cocktails are becoming a popular substitute for alcohol-based drinks. Pina coladas, mai-tais, mojitos, and just about every other popular hot weather cocktail can be made using cannabis.
Looking for a wonderfully refreshing summer drink that is sure to impress your friends? Here's a quick and easy drink recipe:
Ingredients:
1 – 2 capfuls of flavoured drops (ideally lemon or lime) added to your marijuana of choice
2 oz simple syrup
1 oz lime juice
1 oz lemon juice
1 oz orange juice
Ice
Directions:
Combine all the ingredients with ice in a cocktail shaker and shake vigorously. Strain into a short glass filled with ice and garnish with a lime wedge.
3. Take a hike
Put on your hiking shoes and get on the trail. No matter where you live, there are a number of excellent hikes not far from your front door. Whether you are a beginner or a hardcore climber, hiking with cannabis is a sensory treat.
Within Brant County, the amount of cycling and hiking paths are almost uncountable with trails basically around every corner you turn. Grab your good friend Mary Jane and your running shoes and get after that next great adventure of yours.
4. Watch a pro baseball game
Unless you've been living under a rock, you've probably noticed the spike in conversation surrounding the Toronto Blue Jays over the past few years. But, I bet you didn't know that attending a baseball game after eating a cannabis-infused edible is an experience that you will never forget… and probably will want to repeat again. Not to mention all of the other fun activities you could do while in Toronto for a game.
5. Stargaze
This may be the best way to enjoy cannabis during those warm summer evenings. And it will cost you nothing.
Grab a blanket and find a nice patch of grass or recline in a beach chair. Enjoy the marijuana in any form you prefer and simply let your brain ponder the mysteries of the universe.
6. Fly a kite
Only three things are needed for this high adventure: a kite, wind and a little cannabis. To be sure, kite-flying is not an activity for the adrenaline junkie. But what can be more relaxing on a sunny day with a slight summer breeze than kicking back with a mellow buzz watching your kite dip and bob.
Flying a kite may be one of the most meditative ways to spend a lazy afternoon. Add a little cannabis into the mix and it becomes that much better.
7. Camping
You may want to wait until after you're finished setting up your tent but taking some cannabis along with you on a camping trip may prove to be just as important as firewood and bug spray. Kicking back and enjoying nature while smoking a little cannabis will make you forget all about your troubles in the real world.
And is there anything better than sitting around a campfire and eating s'mores while enjoying a slight euphoria?
Speaking of s'mores, here's a handy camping tip: you can make the graham cracker/marshmallow/chocolate treat with cannabis-infused chocolate to make for an even more unforgettable experience.
No matter what you do this summer, mix in a little cannabis and we guarantee you'll have yourselves a much better time!
Looking for more fun activities that are sure to give you a high this summer? Drop by any of our Crazy Bills locations in Brantford, Hamilton, Burlington and Kitchener for some suggestions and to view other summer goodies we have in stock for you to try! Happy Summer everyone!