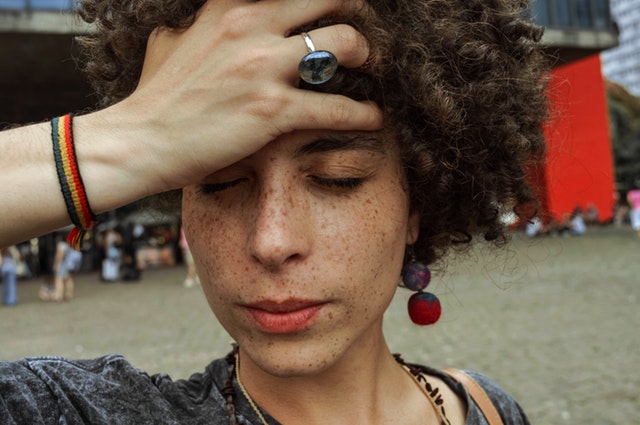 We've heard this time and time again, cannabis is a great medicinal help to more serious ailments like cancer, seizures, ADHD and more. We bet you didn't know that cannabis can also be a good thing to help with the common aches and pains that can happen on a daily basis to everyone just like me and you.
Whether you're hurting from a hangover or stuck in bed with the common cold, marijuana is here to help! Check out these five different ways cannabis consumption can help your everyday life.
1. Hangover Aid 101
Cannabis is probably one of the best hangover cures around. Now we aren't saying go crazy, but if you're really feeling the effects of that wild Friday night you may want to give it a try come Saturday morning.
Cannabis relieves alcohol related pains like nausea, headaches and bubble guts. It also encourages sleep and increases your appetite, which can help you get back to your normal self much faster.
2. Headaches Be Gone
Sometimes headaches are unavoidable. The weather or your stress levels may be a few of the reasons why a headache can pay you a visit. Whether you're working long days and starting at the computer or running errands and multitasking, headaches can sometimes come with the territory.
It doesn't mean that you have to suffer in silence. You can smoke that good green stuff for quick relief and relaxation, rub a topical along your temples for soothing relief without the high or eat an edible for a longer period of pain relief.
3. The New Pepto-Bismol for Tummies
Weed is a great aid to chronic digestion issues like gastritis and Crohn's Disease. But it's also a great medicine for your run-of-the-mill tummy aches too. Maybe you overate or ate something that's just not agreeing with you, weed is here to help. Try smoking or vaporizing cannabis. These methods allow the THC to enter your bloodstream quicker to settle your stomach within minutes.
4. Ease Social Anxiety
If you have a big social event happening and you know your anxiety levels are going to rise try giving cannabis a go. When dealing with anxiety, the strain and type of product may make a difference. Opt for indica if you're looking for a THC effect. Unlike sativa, Indica provides more of a body high so it won't mess with your mind. If you're not looking to get high, turn to CBD to calm the nerves.
5. Modern Day Cold Cure
Disclaimer, there's no cure for the common cold—but cannabis sure comes close. Weed is an excellent anti-inflammatory as it helps to calm inflamed areas common to a cold or the flu, bringing relief to symptoms like a runny or congested nose.
Studies have shown cannabis may be able to help strengthen the immune system which is good to note for the cold and flu season. But if already sick, be mindful of smoking. Your throat is probably already irritated, so opt instead for an edible or cannabis tea.
Who knew there were so many other uses for cannabis? Our sweet friend, Mary Jane, is always there to save the day! Wondering what other benefits go hand-in-hand with marijuana or looking for some items that will help with the above everyday issues? Shop online or visit one of our Crazy Bill's locations in Brantford, Hamilton, Burlington or Kitchener today and a member of our team would be happy to help you!