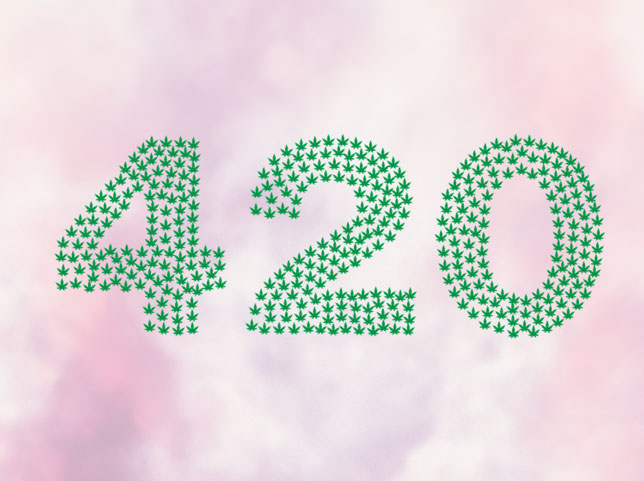 Some people's favourite holidays consist of Christmas, Thanksgiving or their birthday. For us? It's April 20th. 420 is almost here and for the cannabis community, it's the best day of year! If you're curious as to what's going on this year and where you should be then let us tell you, there is a lot of fun plans in the works. Especially with 420 falling on a Friday this year, that means you have the entire weekend to celebrate. Whether you plan on staying local or you're up for a little road trip, here are just a couple of places to be on National Weed Day.
1. 420 Toronto 2018
With tons of speakers and performers, this year's 420 Toronto will be one of the best ones yet! Starting at Noon at Nathan Phillips Square until 7PM, enjoy the food brought out by Smoke's Poutinerie and Chimney Stax Baking Co. along with other vendors and great music.
2. Hotbox 420 BLOCK Party
Once you've hit up 420 Toronto, hop on over to the 420 BLOCK party near the Kensington Market in Toronto and keep the party rolling. Starting at 1PM and continuing until 11PM, enjoy live music, contests and lots of prizes as these guys convert a Kensington hideout into a full-on Canna Bar! For more information or to purchase tickets, visit http://toronto.carpediem.cd/events/6282979-hotbox-420-block-party-at-hotbox-lounge-shop/.
3. Parliament Hill
We're up for a road trip if you are! Discover Canada's capital on a whole new level at Parliament Hill in Ottawa. Every year, the front yard of Parliament Hill becomes one big puff of smoke at 4:20PM. A great place to meet some new people with the chance of running into Justin Trudeau, why not roll one up and hit the road to experience something new this 420?
4. Crazy Bills
For all of you homebodies, don't worry, we have your back covered. If you're someone who just wants to sit back and relax by yourself or with a few close friends on 420, we can't blame ya. After all, wasn't that what this great herb was originally created for? If at any point throughout the day, or the weekend if you choose to make this great day a weekend celebration, you run out of any supplies, pop by your nearest Crazy Bill's and we will be happy to help you out and celebrate!
Whatever you decide to do this year for National Weed Day we hope you have a fun and safe trip. Let the good times roll my friends.