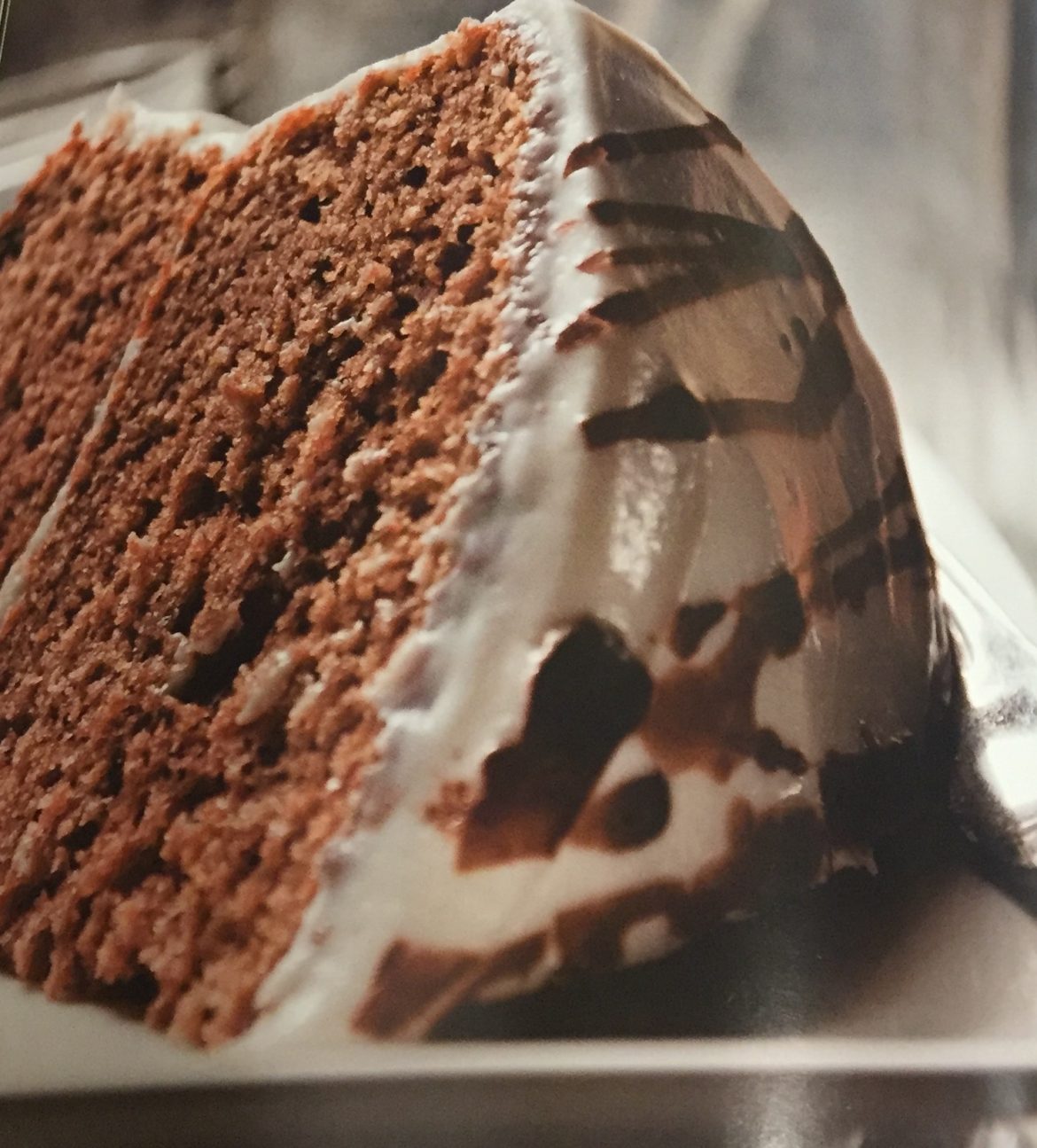 INGREDIENTS
1/2 cup of Baked Butter
2 eggs
1/2 cup of melted chocolate
1 cup of buttermilk (or vegan substitute, follows)
2 cups of cake flour
1 tsp of baking soda
2 tbsp of cocoa
1/4 tsp of salt
VEGAN SUBSTITUE FOR 1 CUP OF BUTTERMILK
1/4 cup of silken tofu
1/2 cup plus 3 tbsp of water
1 tbsp of lemon juice or vinegar
Pinch of salt
Blend all ingredients together. Let the solution stand for ten minutes before adding to your recipe.
Preheat oven to 350 degrees F. Prepare the pans by greasing and flouring two 8-inch cake pans.
Combine the cocoa, baking soda, and salt together in a bowl or on waxed paper. Sift together three times and set aside.
In a medium bowl, cream the Baked Butter or margarine and sugar together with an electric hand mixer until fluffy. Add the eggs one at a time until well blended. Add the melted chocolate until the color of the batter is consistent.
Fold the dry ingredients alternately with the buttermilk; incorporate the dry and wet in thirds. Take your time as it's important to get all the ingredients incorporated well.
Pour the batter evenly into both pans. Gently drop the pans onto a counter or flat surface to remove the air bubbles. Drop the pans on the counter three times each.
Bake for 35 to 40 minutes. Make sure to test for doneness. Cool and ice with any kind of icing you like (maybe even Banana Icing). Cut into 12 slices. One slice should get you baked.
This recipe book & Magical Butter machine can all be found on our website & in store!
This recipe taken from: Sativa, Yzabetta. Baked:Over 50 Tasty Marijuana Treats. San Francisco: Green Candy Press, 2011. 57. Print.