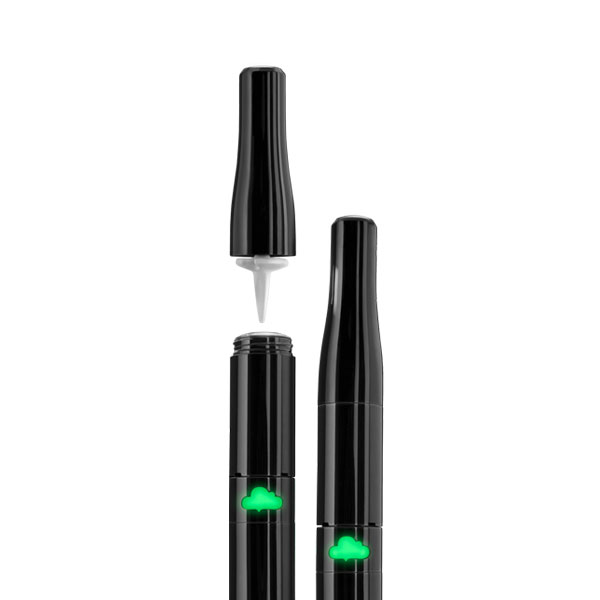 The wait is over!! We have finally restocked on the PuffCo Plus!! There has been plenty rumours on the internet and social media sites about the PuffCo Plus not meeting standards and having numerous issues with the make up of the actual pen itself. But, thats all they were – rumours. The fact of the matter is that there was nothing wrong with the manufacturing and make up of the pen itself, it was just keeping up with supply and demand for the new and upcoming pen. PuffCo didn't expect it to become so popular! All of the customers at our 3 locations who were lucky enough to get a PuffCo Plus were all satisfied with the pen and we have had zero complaints about it thus far. So back by popular demand is the PuffCo Plus. We have purchased the maximum amount that the wholesaler has allowed us to purchase, each location will have a limited amount of the PuffCo Plus until we are able to restock again. These will sell very quickly so get them while you can.
The new standard for vaporizing essential oils has arrived. The PuffCo Plus delivers the perfect combination of flavour and discrete vapour for the dedicated connoisseur on the go. No coils. No glues. No compromise. The PuffCo Plus comes complete with a full Plus unit, an extra capped Plus chamber, USB Supercharger, instruction manual, and cotton swabs. The coil less chamber has been engineered for optimal capacity and flavour by achieving even heat distribution, effortless cleaning, and improved durability. The mouthpiece houses a removable ceramic loading tool with a convection cap. This addition minimizes splash back and efficiency retains oil. The sealed conduction chamber directs vapour upward through the dart convection cap. This innovative engineering prevents clogging and produces steady, consistent vapour.Sharing made simple! Just double click the button to initiate 12 seconds of continuous vaporization. Sesh solo or pass to a friend. There are three distinct heat levels to provide a personalized vaping experience. Toggle between modes with the silicone button and color-coded LED indicators. Great taste is guaranteed.
You won't want to miss out on this exciting restock at our stores- very limited supply, get them while supplies last!