Volcano Digital Vaporizer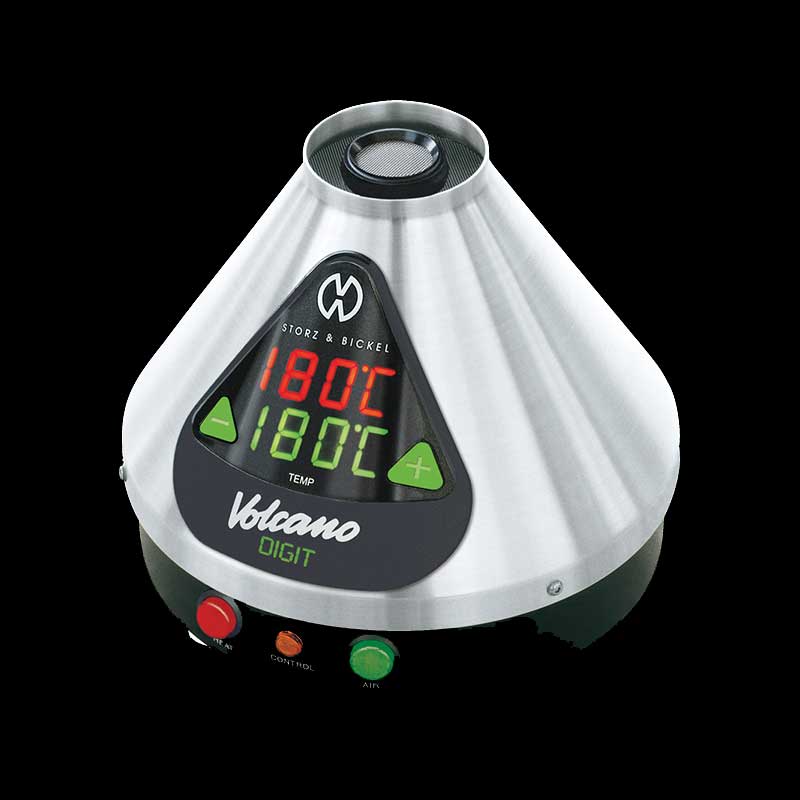 Volcano Digital Vaporizer
The advantages of the VOLCANO DIGIT include its large LED display, which immediately and visually informs the user about the operating status, as well as the electronic control system, which works even more accurately than the bi-metallic regulator in the VOLCANO CLASSIC.

Tested and certified product safety and quality
Precise electronic control
Extra large, digital LED display with set and actual temperature
Vaporisation temperature adustable between approx. 104°F and 446°F (40°C and 230°C)
Temperature accuracy ±2.7°F (1.5°C )
Display changeover between °Celsius and °Fahrenheit
Three year warranty
Automatic switch off
Dimensions: 7.9 x 7.1 inch (20.0 x 18.0 cm)
Weight: 4.0 lbs (1.8 kg)

An independent temperature fuse, Air Filter and silencer are naturally included in our VOLCANO Vaporizers, as is a specially designed aluminium heat exchanger, which brings the air both cleanly and reliably to the desired temperature. Choose from Easy Valve or Solid Valve  Option.