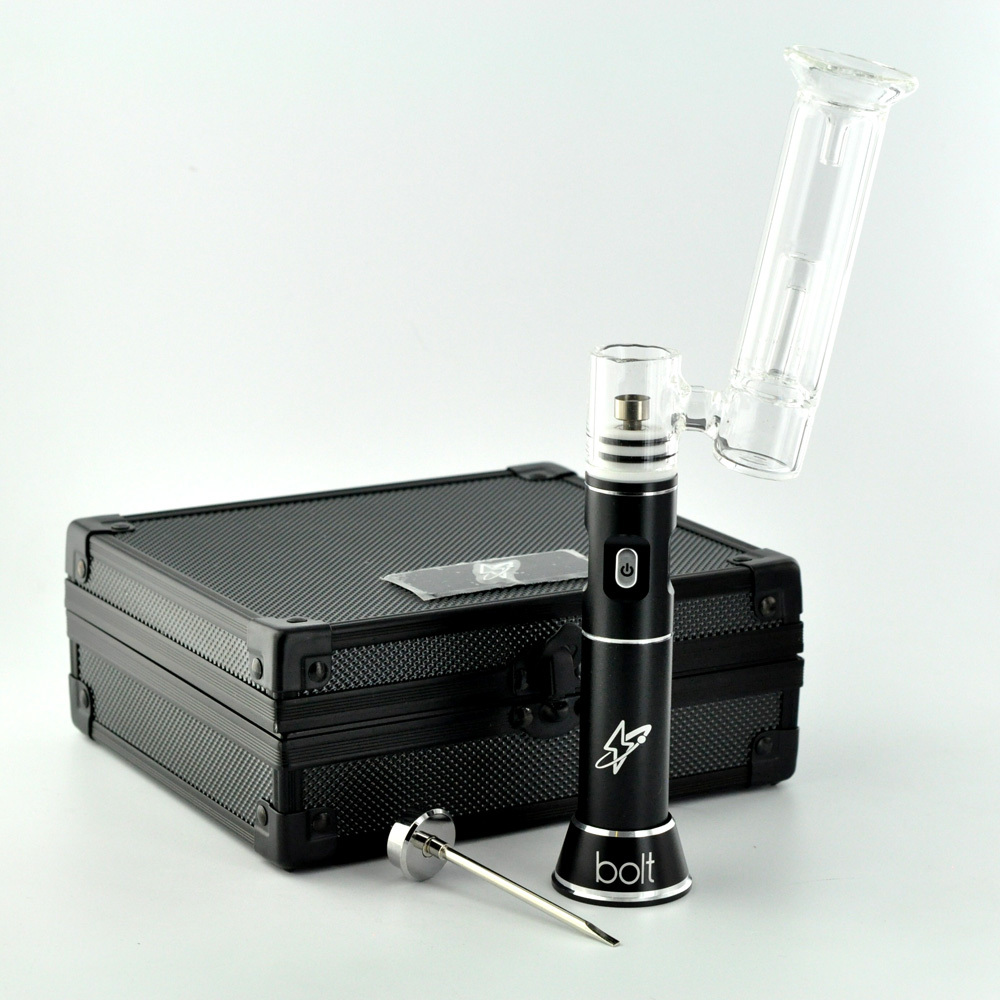 From beginner to advanced, the Dabado's Bolt Vaporizer provides elite dabbing performance that satisfies.
Getting your feet wet in the world of dabbing can be a daunting task, considering all of the accessories that you need. The Bolt makes it easy to jump in, providing everything you need right in the box – making it an all-in-one next-generation dabbing kit.
Built on a foundation of increasing efficiency and the desire to bring the world a healthier more effective way to dab, The Bolt combines traditional methods of dabbing without the need for torches or bulky e-nails. The 5-and-a-half inch tall unit features ceramic heat base, glass attachment, comes with 3 nails (titanium, ceramic, quartz), and sits on top of a magnetic stand, ensuring stability while in use.
Once assembled and charged, tapping the power button three times starts the heating process. When the green light appears in approximately 35-45 seconds, depending on nail material, the Bolt has reached its first heat setting of 580° which is more than enough to successfully dab the majority of concentrates. To increase the temperature to the next level (680°F), tap the button three more times. You can repeat this process and increase the temperature (up to an amazing 980°F!) although it's likely you'll never need this amount of heat.
Over all, Dabado's Bolt gives you a great option for an all-in-one portable dabbing kit.