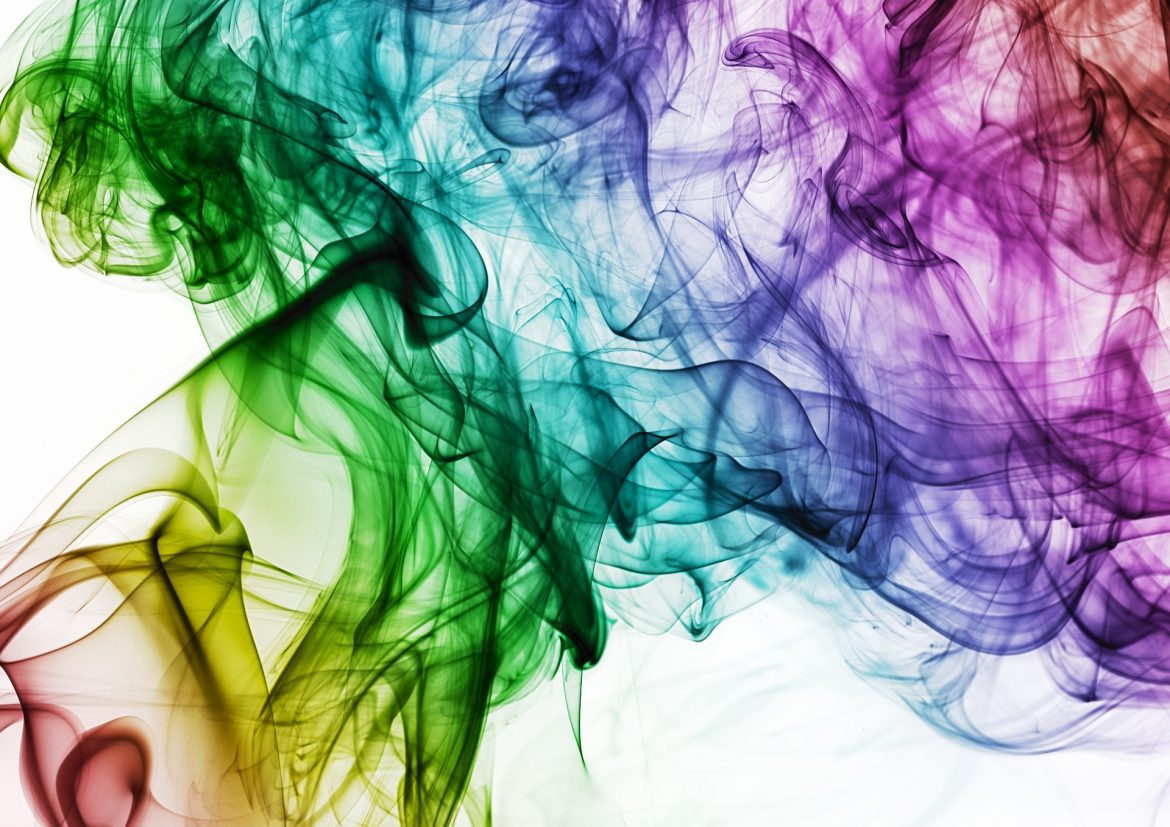 Have you made your new year resolution for 2018 yet? We have and we highly recommend you join us this year as we inhale the good shit and exhale the bullshit. We all have baggage and things we wish we could change, and we all have crap that we carry around with us. But who says we have to hold onto that negativity for another year? Let's start 2018 off right by letting go of anything that brought us down in previous years and focus on surrounding ourselves with things that lift our spirits up. We have just the things you need to start inhaling the good shit from a variety of vaporizers and bongs to pipes and papers.
Vaporizer – DaVinci IQ Handheld Vaporizer
If you're into vaporizers you will taste the difference with DaVinci IQ's mouthpiece. Using a 100% ceramic zirconia air path and the highest quality materials, the mouthpiece allows you to draw out the purest flavor you'll ever taste from a vaporizer. The IQ's smart path technology allows you to select four different temperature settings which lets the device automatically set the best temperature for your vaping sessions. With a Bluetooth app integration, the IQ gives you full control, even allowing you to turn the vaporizer on by your phone. That's some good shit right there.
Bong – Cheech & Chong Glass Don't Bug Me
If vaporizers aren't your thing and you're more into bongs, then we have the perfect one for you that is all about the good shit and won't have anything to do with the bullshit. Just by looking at this colourful bong you will start to feel all the negativity in your life float away. This Cheech & Chong glass water bong comes with a collectable tie-dye box, a certificate of authenticity, a glass sticker and a mini-catalog so that you can fill your life with more good shit.
This twisty glass blunt is perfect for those on-the-go adventure seekers! You can easily pack up to 1.5 grams of any good shit you want to inhale. All you have to do is twist the screw into the tube and light the end. From there, you know what to do.
Papers – Shine 24K White Gold Rolling Paper
These white gold rolling papers from Shine are exactly the kind of 24K magic Bruno Mars sings about. Handcrafted from pure edible silver and gold, plus made with a hemp blend base, these papers are not only safe, but will solidify you as the king or queen of all good things. Experience luxury at your fingertips.
One Hitter – Better Bat Cigarette Style
Maybe you only like or need to inhale one hit to feel the good shit. Fill your Better-Bat up with the smoking mixture of your choice and light up. Just after one toke you'll be able to effortlessly exhale all the bullshit from 2017.
No matter what you like to smoke from, as long as you're inhaling the good shit and exhaling the bullshit, you're starting 2018 off right!