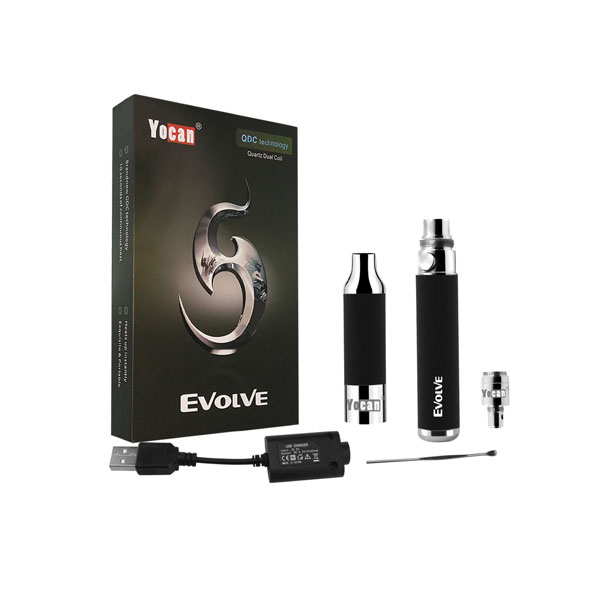 The Yocan Evolve is a wax pen vaporizer for anyone!
In the world of wax pens, there are a ton of options out there – one of them is the Yocan Evolve. If you're looking for a really compact, lightweight and portable wax pen, look no further.
Features
This featherlight offering comes in at only 120mm in length, by 14mm wide, and weighs only 50.5g when fully loaded. The Evolve also features QDC (Quartz Dual Coil) technology, which has the atomizer constructed from quartz as opposed to traditional ceramic. This, combined with the function coil cap, which prevents oil from leaking out. It also keeps the mouth piece from getting hot, which guarantees a crystal clean and smooth vaping experience.
Usage
The Yocan Evolve is extremely straight forward, and is a great recommendation for anyone looking for either a really simple wax pen, or for someone who is just getting into vaping concentrates. Just unscrew the mouthpiece, unscrew the atomizer cap, and place your wax directory on to the heating coils. Screw the atomizer cap and mouthpiece back on and you're ready to start vaping. 5 clicks on the power button turns the unit on, then simply press and hold the power button while drawing from the mouthpiece to enjoy your vapour.
Package Contents
Evolve atomizer

Evolve battery

Extra quartz dual coil

Wax tool

USB cord
Available Colours
Silver, Black, red, blue, orange
Price:

$59.99