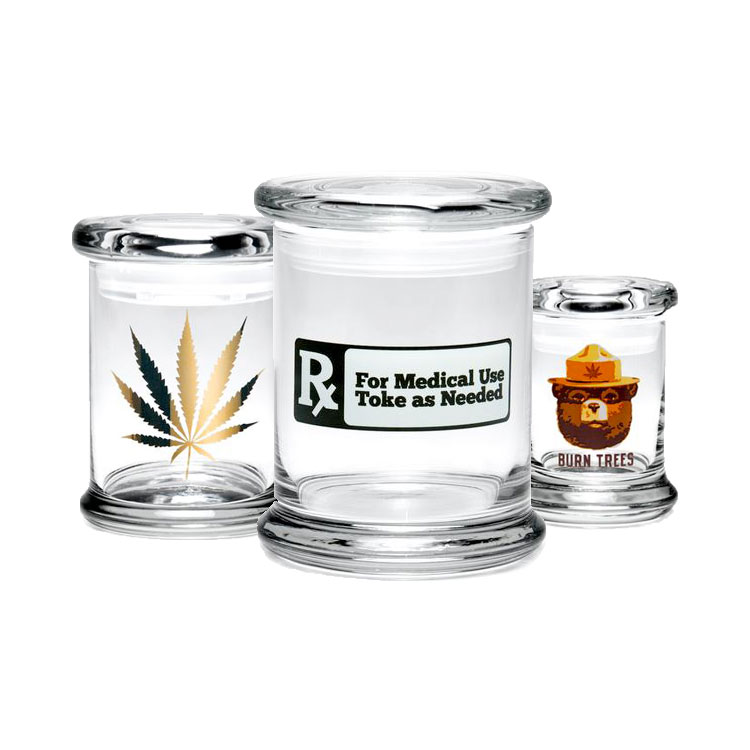 Storage Jars to Keep Your Stash Fresh
Do you find that your greens aren't staying fresh? Are your buds turning to dust before your very eyes? Well, at last, your prayers have been answered! The pop-top storage jars from 420 Science take all of your crumbling-bud-woes away, keeping your buds fresher for longer.
Pop-Top Freshness
Machine blown glass, permanent glass decals, a glass lid with air-tight plastic gasket!!! Made in the U.S.A., with 25+ designs available, and sizes ranging from x-small (which holds 1/6 of an ounce) to large (holds up to a full ounce) keeping your veggies fresh has never been easier!
With all of these great features, it's no wonder that High Times magazine called it "the best in herb storage." No matter the size of your stash, these ARE the marijuana storage jars you've been looking for!
$12.99 – $19.99
Various Designs
Made in the U.S.A.