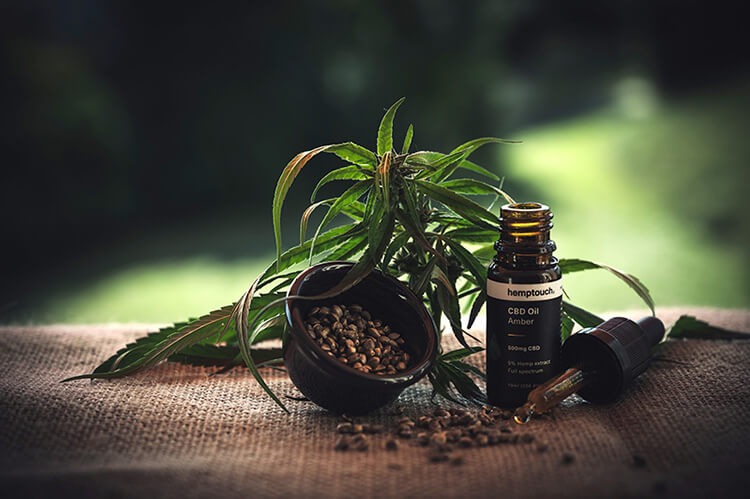 With the legalization of marijuana in Canada in 2018, the use of CBD oil has become increasingly popular and is being considered more and more for conditions such as muscle aches, pain, anxiety, better sleep and even certain types of seizures. CBD oil is a great alternative to those that don't want to actually smoke marijuana.
Just like there are many uses for CBD oil, there are many ways to use it. Think this hemp-derived, natural remedy might be an option for you but you're not too sure where to start or how to actually use it? That's where Crazy Bill and his team of CBD experts come in!
Use #1: CBD Edibles
CBD edibles are a great way for beginners to dip their toes into the edible waters, not to mention how discreet they are. From gummies and truffles to popcorn and even soda, these cannabis edibles do a great job of masking that weed taste you sometimes experience with marijuana edibles.
The great thing about CBD edibles is that they are formulated in the recommended dosages ranging from 5mg and up. Since the food has to pass through your digestive system first, you probably won't feel the effects for at least a half hour, sometimes not for two hours and you'll only absorb about 20 to 30% of the CBD you actually consume.
Use #2: CBD Tinctures
Providing a quicker relief than edibles, CBD tinctures introduce CBD into your system almost instantly as they contain only three key ingredients including CBD (duh!), solvent and natural flavoring.
Designed to be absorbed under your tongue tinctures include sprays, oils and lozenges which preserves more of the CBD so that you feel results faster than edibles. Not sure which tincture product to try? Check out our Calyx CBD hemp tinctures and you can choose the spray or tincture that's best for you!
Use #3: CBD Topicals
Like massages? Imagine one with CBD oil! Designed to be applied directly to the skin, you can find CBD oil infused in a number of topicals including lotions, balms, creams, salves and more.
If you're looking to treat a specific pain like arthritis or skin condition like eczema, CBD topicals are a great solution.
Use #4: CBD Vaping
Although we mentioned earlier that CBD oils are a great substitution for those who don't like the actual act of smoking or vaping marijuana, you can still smoke high-CBD cannabis flower in a joint, use a vaporizer with a cartridge that contains CBD oil, or even inhale CBD concentrates with a vape pen.
Vaping or smoking lets the CBD go directly into your bloodstream allowing you to feel the effects a lot faster than other methods. In 10 minutes or less you will start to feel the effects of it.
What's your favourite way to use CBD oil? We would love to hear your thoughts on our Facebook page.
Have more questions about how to use CBD oil? Visit one of our Crazy Bill's locations near you and a member of our team would be more than happy to help you out!