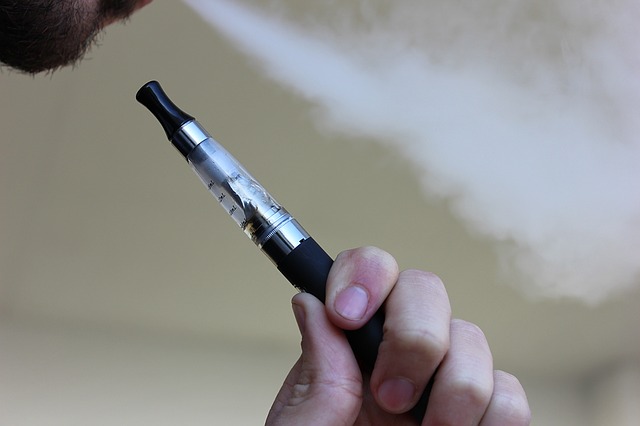 From the foodie to the chill dad, we have the Father's Day gift guide for the world's greatest dads out there. Do you smoke with your dad? Maybe you know your pop smokes, but you haven't shared that special bonding joint together yet.
It's time, as the first Father's Day of legal cannabis, to salute your dad's herbal habits. Make your father even higher on life by giving him a thoughtful Father's Day gift that honours his awesomeness, open-mindedness and love of weed.
1. Portable Vaporizers
Drag dad into the 21st cannabis century with a portable vaporizer like our DaVinci MIQro. Discreet and sophisticated for high-tech, on-the-go vaping, this simple and convenient vaporizer is 33% smaller than its predecessor with a fully adjustable oven! Innovation in product and mindset, your dad will feel pretty cool with this sleek vape in his pocket.
2. Green Literature
Does your dad grow? Maybe he just loves to taste herbs? Either way, our selection of literature on the subject matter is sure to get your dad's heart racing.
If he does in fact like to try growing his own weed, the "Grow Your Own" hardcover is the perfect Father's Day gift for him containing everything a home-grower needs to understand, cultivate, and enjoy the art of cannabis.
3. Dope Cooking
If your dad is also known as a "foodie" then you will have no problems bringing his love of weed and food together with our assortment of cooking accessories.
Feel like going all out this year and really showing your dad some love? Be sure to check out our Magical Butter Maker which he can use when cooking butters, oils, tinctures, soups, sauces, salad dressings, skin care products and more!
4. Crazy Bill's Swag
Looking for a super chill gift for a super chill dad? Why not get him some super chill Crazy Bill's swag like our 420 t-shirt to keep cool all summer long?
Don't forget to check out our "RAW" hoodies to keep him warm during the winter months when he steps outside to light one up.
5. Relaxation Herbs
Dads use body products too ya know. That's exactly why our line of lotions and massage oils make the perfect gifts for those dads that are looking to just relax on their day.
Take a look at our Mini Miracle Oil Spray to add extra convenience for the dads that travel frequently. The tea tree oil works with the hemp seed and 6 other natural oils to soothe skin and areas of intense dryness.
6. Canadian Kush Tours
Has your dad ever seen a grow? Probably not. Blow his mind with a tour of a commercial cannabis facility in Toronto!
Canadian Kush Tours offer diverse packages suitable for you and your dad to have a fun weekend getaway. Celebrate this Father's Day and your special bud bond by relaxing, unwinding and having the highest of times with this unforgettable gift.
Looking for more fun Father's Day gifts? Stop by any of our 4 locations in Brantford, Hamilton, Burlington or Kitchener for some inspiration on finding that perfect gift for the man who inspires you. And to all you dads out there, stay high my friends and Happy Father's Day!