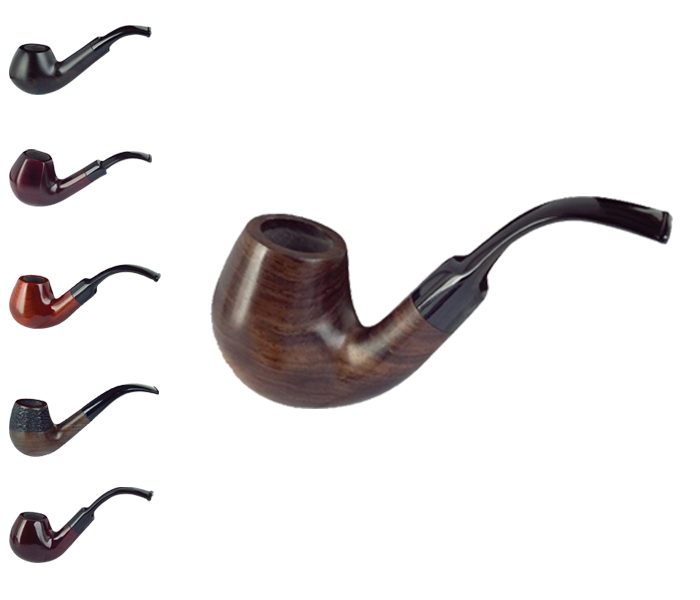 Goodfellas Pipes are sure to bring out your inner mafioso
"And then there was Jimmy Two-Times, who got that nickname 'cause he used to say everything twice, like 'I'm gonna get the papers…get the papers…' "
The scene from Martin Scorsese's 1990 American-Mafia masterpiece 'Goodfellas' leaves you feeling like you'll never be as cool as the mobsters with class, power, and clever nicknames. Well, that is, until now.
Named after infamous real-life mobsters throughout history, these real hardwood tobacco pipes from Goodfellas Pipes are as beautiful as they are badass. From Benjamin "Bugsy" Siegel, to Salvatore "Fat Sally" Scala, these real hardwood smoking pipes are the real deal – just like their namesake-gangsters. Grab one of these bad boys and you'll be sure to feel like you're walking the cobbles on 1920's New York, ensure your neighbourhood is safe…and by 'safe', I really mean that everyone is paid-up on their protection money.
Ranging in size from 11cm to 15cm, these Goodfellas pipes are elegant, classy, and timeless. Each pipe is made from real hardwood, varying in design and colour, and comes with a pipe stand and a velvet carrying bag, just to up the class even further.
Go ahead…get gangster.
$23.99 – $25.99