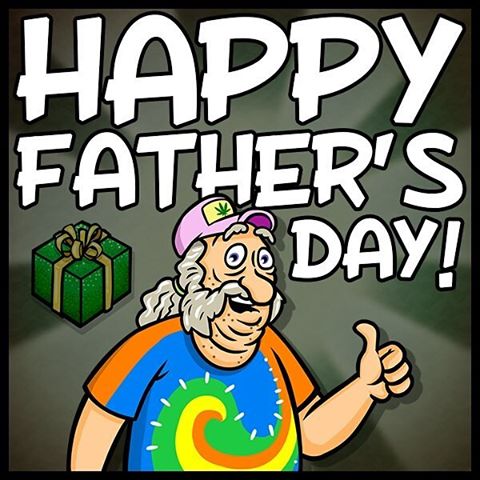 We all know it can be tricky when having to shop for other people, and if you happen to find yourself stuck for ideas, no need we've got your back! If you are lucky enough to have a dad that smokes the "hippie lettuce" then we have some amazing products for him, even if he doesn't smoke!
This Father's Day our locations have wonderful raffles happening in each store! This raffle will be drawn on Friday June 16th. So hurry in and purchase a raffle ticket or two to be entered in to win a gift basket geared towards Dad.
All of us at Crazy Bill's pride ourselves when it comes to bringing in new and exciting new items for all you lovely customers. If you have vape on the brain for you Dad, then look no further! We currently have in store the new Pax 3, Firefly and Da Vinci IQ. These vape companies have done an amazing job at perfecting and upgrading their user friendly, high quality vaporizers.
Another fun idea to ponder this Father's Day are our famous Surprise Bags. These fun filled bags come in various denominations starting at $10 to $50, to accommodate all budgets. These bags are loaded with all things a stoner would need, a one stop shop if you will.
If your dad doesn't partake in the ganga, no need to worry, we have something of everyone. We have loads of fun novelty items for any father. From tin signs to Trailer Park Boys merchandise as well as fun drinking games. The options at Crazy Bill's are endless.
If your still stuck for gift ideas for Dad, we also have Crazy Bill's gift cards. These are available in any denomination you wish, and this will also ensure your dad will get himself something that he really wants. We all know that Crazy Bill's is packed with fun items and sometimes it takes coming into the store to really fall in love with a particular item.
From all of us at Crazy Bill's, Happy Father's Day!!