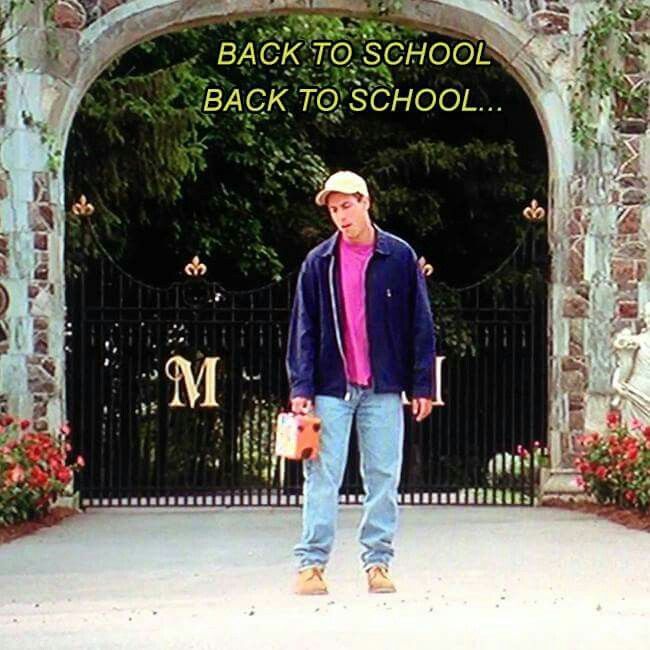 It's that time of year again, the air is crisp with opportunity and excitement. The leaves are beginning to change colour, the days are becoming shorter and you are in a mad dash to gather all of your back to school gear!
For most students, this is a frantic few weeks of preparation. Getting your school schedule, breaking it off with summer loves, leaving home, transitioning from full time to part time at work and not to mention the lists upon lists of the THINGS YOU NEED, to give your year a successful start! Sure; your books, pens, pencils, notebooks, backpack, whiteout, new wardrobe, new computer and positive attitudes are important. However, have you put any thoughts into your extra-curricular activities and needs?
Ask yourself – What will you do to destress? How will you make friends who partake in similar interests and activities? How will you stand out from the crowd? What will you be doing on spare time besides procrastination your homework?
The following list is a Guide to your Social Needs and will help answer these buzzing questions:
What will you do to destress?
Meditation has been part of human civilization for thousands of years and is good for the mind, body and soul. According to various health professionals, it should be regularly practiced to reduce stress and improve overall health. And according to history, it should also be practiced alongside a more familiar companion—marijuana. On their own, both mediation and marijuana have similar effects. Together, however, meditation is amplified. Many believe it helps to slow the mind and enter a state of "profound stillness" with heightened awareness. So once you're in the weeds (pun intended) during your first school week, first assignment, first test, or first exam. You should truly consider meditation and marijuana as a wonderful way to help destress.
How will you make friends who partake in similar interests and activities?
If you are a stoner in 2017, you know that the world is changing. Legalization is on the horizon and more people, are not only getting comfortable with the idea of Marijuana, but are choosing the substance as a medical and social outlet. This new mindset should allow you to find pothead peers with ease. Of course the average tie dye t-shirt is a given and you can always follow your nose, but instead of guessing, it's easier to entice other stoners to approach you. You can do this by owning the stoner appearance. Dress like a modern day hippy, wear a Crazy Bills t-shirt, be friendly and approachable, be an advocate for the positives about the cannabis industry, give out positive vibes and don't be shy to share if the situation arises. Remember, sharing is caring and it's the best way to make friends!
How will you stand out from the crowd?
Standing out from the crowd can be a difficult task when put into an over populated school setting. However, coming into a Crazy Bills locations or buying some Crazy Bills goods online will make you stand out with stoner style. We carry a wide variety of Miss Mary Jane Co leggings, have many Crazy Bills T-shirt prints and awesome pot socks! Though, your wardrobe isn't the only way to show your personality. You can pick up some funky novelty tote bags, pencil cases. Not to mention a huge stock of incredibly cool; pillows, trays, wall posters and signs, RAW floor mats, drinking games and much more, to personalize your dorm room or new student house!
What will you be doing on spare time besides procrastination your homework?
Everyone procrastinates now and again. Sometimes it's beneficial to take a break from your task at hand and put some things into perspective. And other times it's just nice to sit down, relax and have a toke! AM I RIGHT OR AM I RIGHT?
That being said, there are a number of options, when it comes to how you're going to take that toke. Sure there is always the conventional joint, but perhaps you should consider switching it up. The cannabis culture has so much more to offer nowadays. Try blunt wraps or even the new Hemp wraps instead of normal joints; for a slower burn and stronger flavour. Maybe you want your toke to be smoother on your throat, have you ever tried a bong or bubbler? These methods offer water filtration and help to conserve your herb, which is helpful since you're most likely living on a student budget. Smoking methods like vaporizers are a great way to relax because first of all, you can smoke it anywhere! How great is that if you're stuck you in your dorm room with a square roommate? Second of all it's easy to relax when you have less anxiety about getting caught and thirdly, because it gives you the best possible flavour and health benefits.
Whichever method of smoking you choose or whatever you decide to do during your school year, make sure you socialise as much as possible. It's one of the benefits of being an intelligent, interesting and adventurous young adult embarking on a new life journey. The people you choose to spend your time with and share your stash with might just end up being your friend for the rest of your life.
Be bold, be yourself, always be positive, try to attend ALL of your classes and allow yourself some downtime now and then. This will bring you success no matter how difficult the road ahead can appear. Have a great school year!