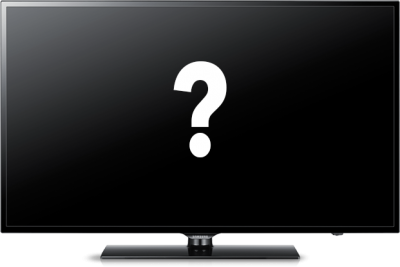 10 MOVIES TO WATCH WHEN HIGH
A short list of visually-stunning, mind-bending, gut-busting, or otherwise awesome movies to enjoy while riding the smoke train.
There you are. You've just finished lighting up, you're swimming in the pleasant haze of your favourite buds. You turn on the TV, only to draw a complete blank as to what to watch. Well, rest easy, friend…we've got you covered. Check out any of these to truly have your mind blown, or your guts tickled. You're welcome.
Inception – 2010
Christopher Nolan
Dom Cobb (Leonardo DiCaprio) is a thief with the rare ability to enter people's dreams and steal their secrets from their subconscious. His skill has made him a hot commodity in the world of corporate espionage but has also cost him everything he loves. Cobb gets a chance at redemption when he is offered a seemingly impossible task: Plant an idea in someone's mind. If he succeeds, it will be the perfect crime, but a dangerous enemy anticipates Cobb's every move.
Dr. Strange (2016)
Scott Derrickson
Dr. Stephen Strange's (Benedict Cumberbatch) life changes after a car accident robs him of the use of his hands. When traditional medicine fails him, he looks for healing, and hope, in a mysterious enclave. He quickly learns that the enclave is at the front line of a battle against unseen dark forces bent on destroying reality. Before long, Strange is forced to choose between his life of fortune and status or leave it all behind to defend the world as the most powerful sorcerer in existence.
Looper (2012)
Rian Johnson
In a future society, time-travel exists, but it's only available to those with the means to pay for it on the black market. When the mob wants to eliminate someone, it sends the target into the past, where a hit man known as a looper lies in wait to finish the job. Joe (Joseph Gordon-Levitt) is one such hired gun, and he does his job well — until the day his bosses decide to "close the loop" and send Joe's future self (Bruce Willis) back in time to be killed.
Limitless (2011)
Neil Burger
Facing unemployment and his girlfriend's rejection, writer Eddie Morra (Bradley Cooper) is sure that he has no future. That all changes when an old friend gives him a drug that produces enhanced mental acuity. Stoked on the untested chemical, Eddie rises to the top of the financial world and attracts the attention of a tycoon (Robert De Niro) who intends to use him to make a fortune. But terrible side-effects and a dwindling supply threaten to collapse Eddie's house of cards.
Interstellar (2014)
Neil Burger
In Earth's future, a global crop blight and second Dust Bowl are slowly rendering the planet uninhabitable. Professor Brand (Michael Caine), a brilliant NASA physicist, is working on plans to save mankind by transporting Earth's population to a new home via a wormhole. But first, Brand must send former NASA pilot Cooper (Matthew McConaughey) and a team of researchers through the wormhole and across the galaxy to find out which of three planets could be mankind's new home.
Fight Club (2000)
David Fincher
A depressed man (Edward Norton) suffering from insomnia meets a strange soap salesman named Tyler Durden (Brad Pitt) and soon finds himself living in his squalid house after his perfect apartment is destroyed. The two bored men form an underground club with strict rules and fight other men who are fed up with their mundane lives. Their perfect partnership frays when Marla (Helena Bonham Carter), a fellow support group crasher, attracts Tyler's attention.
Dazed and Confused (1993)
Richard Linklater
This coming-of-age film follows the mayhem of group of rowdy teenagers in Austin, Texas, celebrating the last day of high school in 1976. The graduating class heads for a popular pool hall and joins an impromptu keg party, however star football player Randall "Pink" Floyd (Jason London) has promised to focus on the championship game and abstain from partying. Meanwhile, the incoming freshmen try to avoid being hazed by the seniors, most notably the sadistic bully Fred O'Bannion (Ben Affleck).
Pineapple Express (2008)
David Gordon Green
Stoner Dale Denton's (Seth Rogen) enjoyment of a rare strain of marijuana may prove fatal when he drops his roach in a panic after witnessing a murder. Upon learning that the fancy weed can be traced back to them, Dale and his dealer (James Franco) go on the lam, with a dangerous drug lord (Gary Cole) and crooked cop (Rosie Perez) hot on their heels.
Pacific Rim (2013)
Guillermo del Toro
Long ago, legions of monstrous creatures called Kaiju arose from the sea, bringing with them all-consuming war. To fight the Kaiju, mankind developed giant robots called Jaegers, designed to be piloted by two humans locked together in a neural bridge. However, even the Jaegers are not enough to defeat the Kaiju, and humanity is on the verge of defeat. Mankind's last hope now lies with a washed-up ex-pilot (Charlie Hunnam), an untested trainee (Rinko Kikuchi) and an old, obsolete Jaeger.
Ted (2012)
Seth MacFarlane
When John Bennett (Mark Wahlberg) was a little boy, he made a wish that Ted (Seth MacFarlane), his beloved teddy bear, would come alive. Thirty years later, foul-mouthed Ted is still John's constant companion, much to the chagrin of Lori (Mila Kunis), John's girlfriend. Though Lori's displeasure is exacerbated by the pair's constant consumption of beer and weed, she's not the one who's most disappointed with John; it may take the intervention of John's boyhood toy to help him grow up at last.