Santa Cruz Shredder 3-Piece Grinder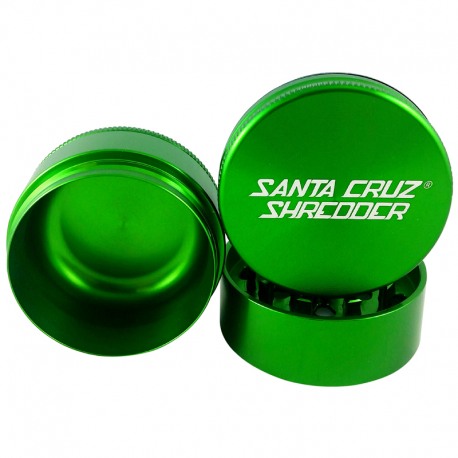 Santa Cruz Shredder 3-Piece Grinder
Santa Cruz Shredder 3-Piece Grinder is made from medical-grade anodized aluminum. Every element of the Shredder has been analyzed and improved upon, from the revolutionary tooth design and threading pattern to the rare earth magnet used in the lid closure system.
Available in 2.2? & 2.75?.

Grinder 2.2"
Available in Black, Blue, Gold, Gun Metal Grey, Green, Orange, Pink, Purple, Red, Silver, Rasta, Teal

Grinder 2.75"
Available in Gold, Gunmetal Gray, Green, Pink, Purple, Red, Silver, Ultra Violet, Orange, Rasta, Blue & Black.